It is something like 16 days and 15 hours until the kick-off for the European Championship in football. I can't wait for the event to start. There will be so many fantastic matches during the group stage, but I can't hide the fact that Group F is the group that first of all is interesting to me.
Maybe you feel sorry for me, but it is a fact that I live in Hungary, and so, I will also cheer for Hungary. But, poor me! Hungary is in the same group as Germany, France, and Portugal! If there is such a thing as a death group, this is it! Nobody will expect Hungary to have a chance in this group, and personally, I don't either. Of course, I hope for a miracle in 2021, just like Hungary somehow managed to win their group in Euro 2016 in front of Portugal, Iceland, and Austria, but it is going to be harder this time, way harder.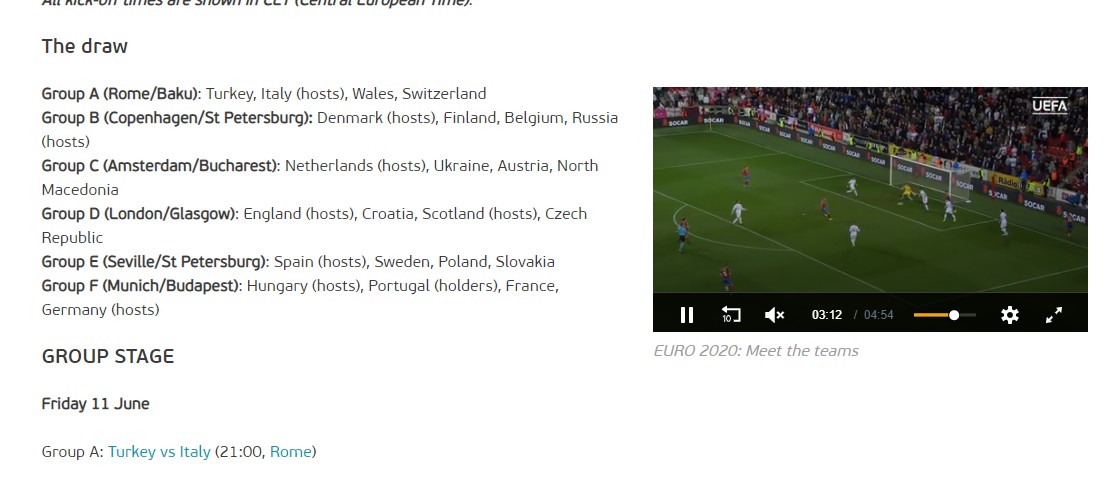 Who has the strongest squad?
To be honest, as I look through the squads, I would currently say that Portugal and France have the best squads in the entire tournament. For a long time, I thought that Portugal is all about Ronaldo, but that is a big mistake. Portugal is actually now about so many other players, including Diaz in the defense, Bruno Fernandes as one of the best midfielders in the world, and with so many class strikers that Ronaldo almost would deserve to sit on the bench instead of playing!
France has Hugo Lloris as their keepers, followed by world-class players like Griezmann and Pogba, and the same can be said about Germany.
Looking at the squads, the only thing that can be said for sure is that Hungary doesn't have a chance. What will happen with the three other teams is impossible to predict.
Germany might not look as strong on the paper as France and Portugal, but we all know that the German discipline often outweighs the "stars" of other squads, so I wouldn't be surprised if Germany ended up winning the group in front of both Portugal and France. To be honest, if France gets in trouble and some of their players start to get sad or angry, then that might cause trouble for them.
But, what if Ronaldo starts to complain?
Man, it is still 16 days and 15 hours until the start of Euro 2020.
I am counting the hours, and almost the minutes.
What do you think? Which teams will progress to the knockout stage from Group F during the European Championship in football? I would love to hear your thoughts!
---
Have you found out how you are going to watch the matches from the European Championship in football? If you still need some help, take a look at the following article for different solutions for those who want to stream the tournament online!